What Our Customers Say About Us
This is one of those little places I would absolutely recommend a friend check out if they were in the area. It's a really small, quite literal, hole in the wall. The menu is pretty expansive with a bunch of ice cream cones and milkshakes. I wish it wasn't so expensive but I'm not at all shocked considering the location. One of the best milk shakes I've ever gotten and super instagram worthy.
Definitely recommend. I had the s'mores & it was so good & Came out so cute. My boyfriend enjoyed his fruit ice cream too. It was expensive but it's on Venice beach. $25 for 2. A small wait because they make the breads fresh.
Needed some ice cream in Venice beach and this hit the spot! It's a bit on the pricey side but I assume rent in Venice beach is insane. I will say that the ice cream here is delicious and a definite instagram moment. Had the unicorn gelato bowl and the flavors matched along with looking pretty for pictures. Check in on yelp for 10% off!
We came here craving ice cream on a Friday night in Venice. It's located right in the area where there are a lot of restaurant and shops all facing the water.
I ordered the brownie flavor in the cinnamon cone and it was about $13 pre-tip. It came with 2 brownie pieces and a good amount of chocolate drizzle with a base of vanilla soft serve. The cone was smaller than I anticipated, other pictures showed the cone being visible outside the cup but mine was smaller than the size of the cup. They gave us wet wipes to clean up afterwards, which was appreciated. Overall a bit pricy but expected for a beachfront ice cream stand.
Came here for dessert. The portion is huge so we got the artisan gelato Nutella bowl to share. The base was vanilla ice cream. The ice cream is pretty average but what made it good was the amount of toppings they mixed with the Ice cream. There was a good amount of chocolate, Nutella, strawberries, and kindered bueno so that every bite was delicious.
Britnee C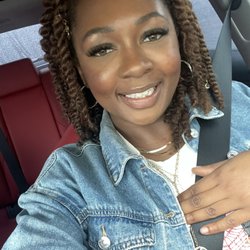 Kadejuah A.
Travis P
Jetrina M.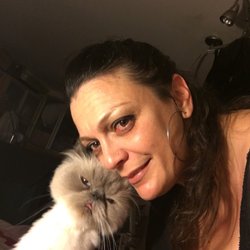 Susie L.